Unified Number Service
The Unified Number Service 9200 from Bevatel is the best solution to receive all your business or establishment calls professionally, with multiple options and benefits through a unified number that starts with 9200.
Unified Number Service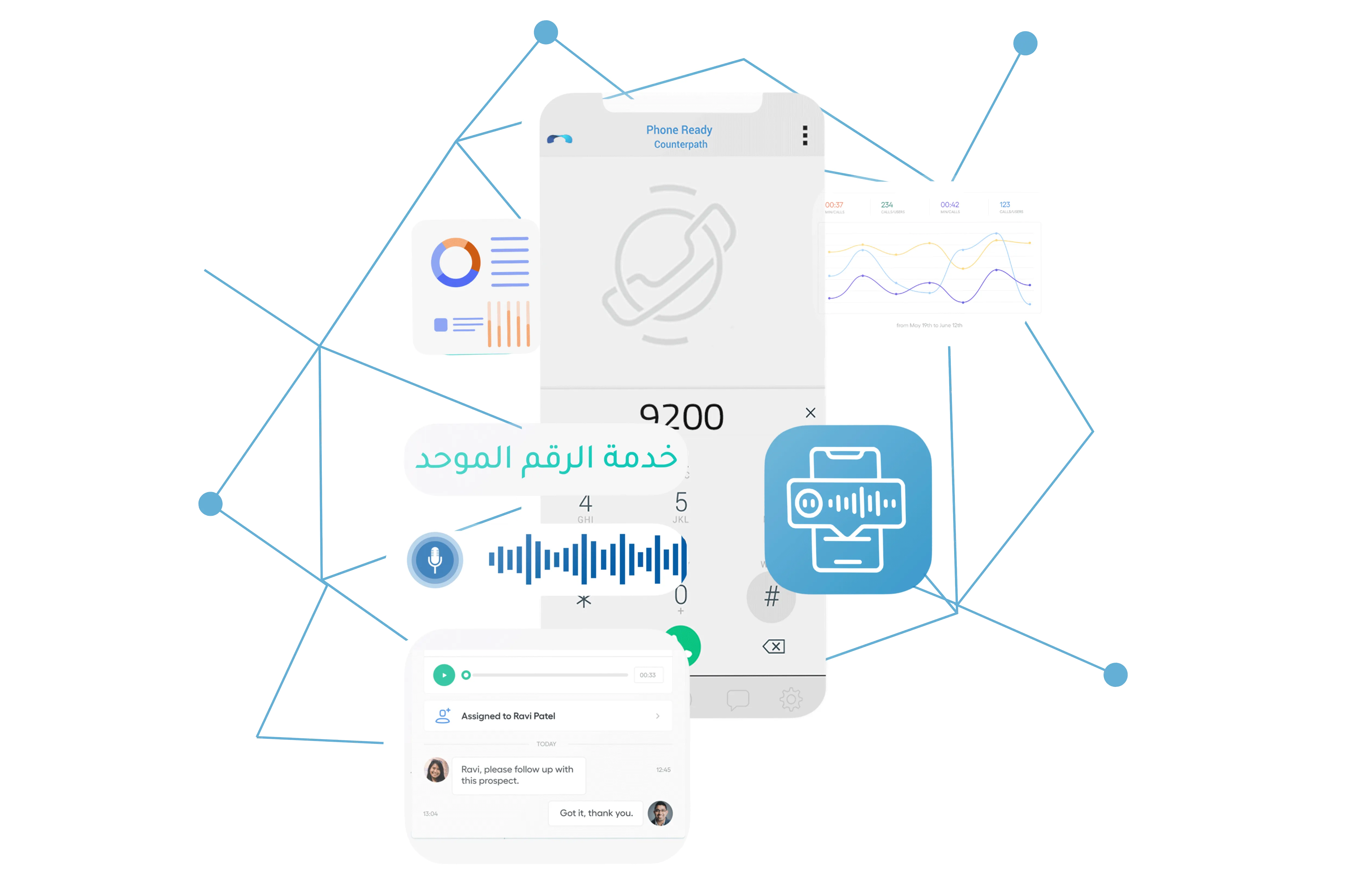 What is the unified number 9200 service?
Before we illustrate the unified number service 9200 that Bevatel provides to the different institutions, we will clarify what the unified number is.

A unified number is an easy-to-remember number, starts with 9200, and is used by businesses and establishments to make and receive many concurrent calls through their call centers.

Bevatel provides the unified number 9200 service to the facility by requesting the institution or the commercial activity to obtain a unified number 9200 to make and receive its calls. And then Bevatel provides you with multiple options and several unique unified numbers approved by STC to choose a number for your business.

For Bevatel to provide this service to any establishment or commercial activity, you must bring the official documents of your establishment or business.
The Unified number 9200 Usage importance
There are many reasons or points of importance that make many institutions and commercial activities use a unified number to make and receive their calls, the most prominent of which are as follows:-
Connect all branches of your establishment.
Get rid of multiple mobile numbers.
Get rid of the busy lines problems.
Link your establishment branches together
One of the essential advantages of the 9200 unified number service from Bevatel is that you can connect all your establishment or business branches with a unique unified number starting with 9200.
Then you can make and receive all your business calls through this number from any branch and without the need to be in a specific branch
This feature also helps your establishment departments to easy-communicate with each other. And then, you can transfer calls from a branch located in Riyadh, for example, to another branch located in Jeddah.
Also, linking your company's branches enables your customer service and sales team to confirm purchases and reservations from another branch where services or products are available.
Finally, using a unified number 9200 for your establishment enables you to connect your branches internationally, as well. Meaning that if you have branches outside Saudi Arabia, they can receive incoming calls from Saudi Arabia and vice versa. And all your branches from around the world can be linked together through your unified number.
Get rid of multiple contact' numbers.
Having several numbers for your customers to communicate with your establishment or business makes it difficult for your customers to contact you, especially if each branch has a contact number or if these numbers do not enable you to make and receive concurrent calls.

While having a unified 9200 number easy to remember for your establishment helps your target customers to communicate with you easily at any time and from anywhere.
Impressive Brand
If you have a unified number starting with 9200 for your establishment, it gives your target audience an impression of a professional brand. It also increases the trust of your customers as they feel that they deal with a great company.
Get rid of the busy lines problems.
The unified number 9200 helps you eliminate the busy line problems because it enables you to make and receive many concurrent calls.
The unified number also enables you to activate the waiting feature, and then you can put callers on the waiting list when all lines are busy / all your employees are on calls with customers.
In addition, through the number 9200 from Bevatel, you can display the IVR service, which helps customers obtain their inquiries related to its services and products.
The unified number service allows you to activate the voicemail feature that enables callers to leave their inquiries and problems in voice messages that your customer service team will respond to later.
Finally, the unified number 9200 enables you to transfer calls from a specific department to another department, or even to a defined employee, and forward them to the other services mentioned above, such as voicemail and IVR.